It's probably no secret that I'm a pretty emotional and sentimental guy. The points I make here on StP spring more often from my gut feelings than anything more concrete. So perhaps it's needless to say that a time as driven by sentimentality as the holiday season is like my siren song. It's a time when I fight back against the things in my life and past that bring pain or frustration and instead, I seek out those things that bring joy and contentment.
I'm the kind of person that really enjoys diving into hobbies. I like things that slow life down and provide an opportunity to connect with nature, with the past, or with loved ones. Any time those can intersect in various ways is like hitting life's triple. I figured for my post in this gift-centric day I'd give you some gift ideas that fit my hobby-heavy lifestyle. But also in honor of cousin Eddie, I'm also throwing in an associated gift that are: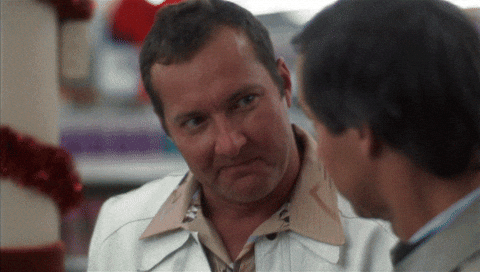 Attending the CWS in Omaha, NE the last two years has been one of my favorite experiences and I look forward to the opportunity to go again. I've spent time road-tripping with great friends, made a bunch of new friends along the way (both Tech fans and Omaha locals), and gotten to enjoy the greatest game there is. All of that against the backdrop of one of the greatest traditions in baseball and in college sports in general. The annual series now held at T.D. Ameritrade Park is second-to-none, the NCAA does an excellent job putting it together and it is a great fan experience. I can't imagine there are a ton of places I'd recommend going even if your team isn't there, but the CWS is one of them. I'd be happy to go any year for the opening ceremony on Friday, the first four games Sat-Sun, play some golf Monday, and head back home. The MLB now has a game on Thursday night as well if you want to get in even more baseball.
You can get 10 General Admission tickets for less than $100 and can basically walk into any game throughout the series. You quickly learn the ebb and flow of the whole shebang once you're there but there's plenty to see, Omaha is a great city, and the whole thing can be a weekend with the boys or a family event. The Texas Tech Alumni Association and Red Raider Club also do a nice job teaming up to provide a meeting place for Red Raiders before each game. We like to have reserved seats for Tech games and then have a GA book to walk into other games throughout the week. GA is open outfield seating, and it's a party out there until Auburn loses late, then it's something else entirely.
Are you looking for a fancier sporting experience? Well the CWS offers official travel packages for opening weekend and the championship series. So for under $4,000 you can get lodging at the Hilton, concierge service, a souvenir, and Club Level seats behind home plate for you and a guest.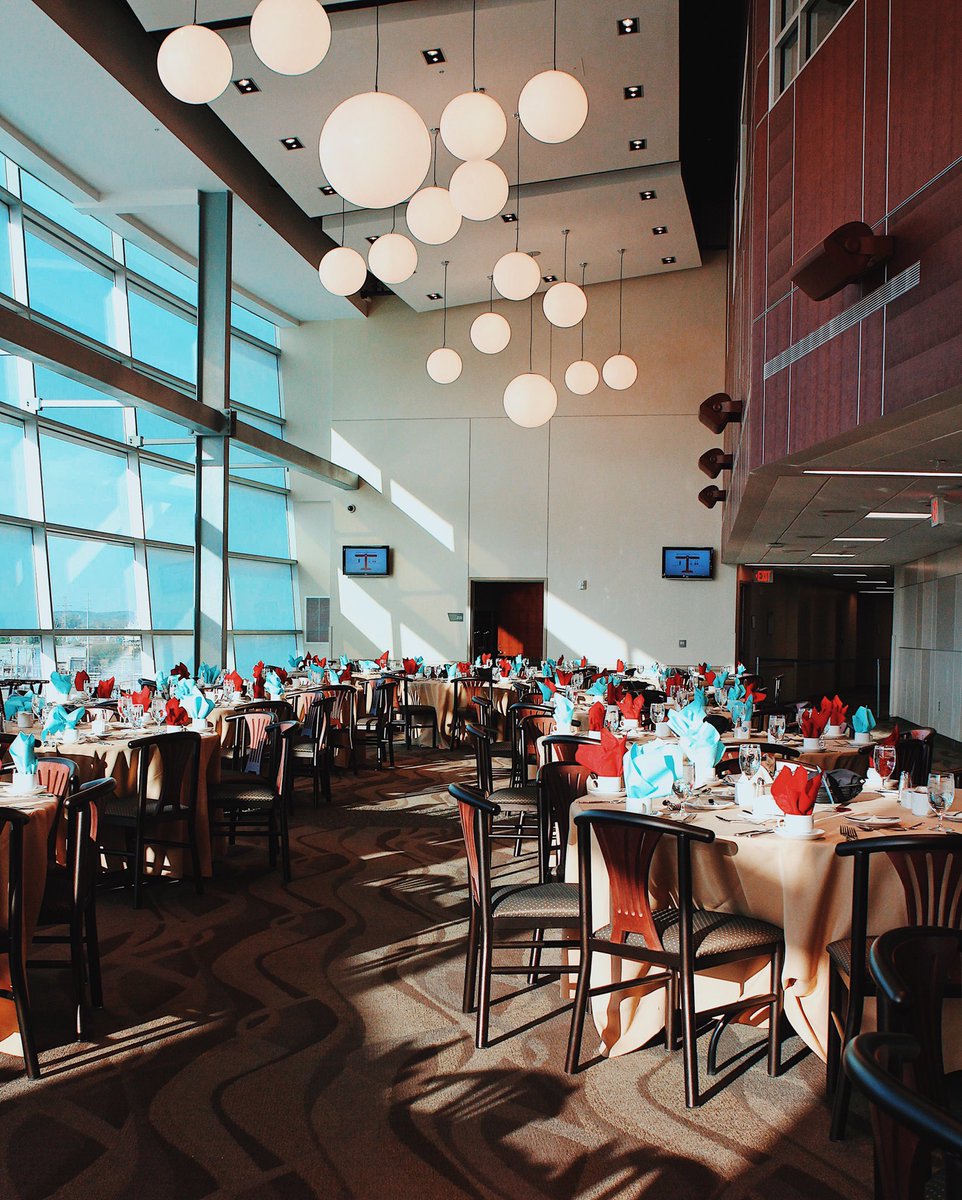 In my opinion, Orvis is the world's premier fly fishing outfitter. Their rods and reels are excellent, their certified guides have always been fantastic for me, some of their trips are bucket list items, and some of their clothes are truly fantastic. They also have excellent customer service and really great warranties, including 25 years on fly rods. But Orvis also has a ton of pretty cool (and some totally ridiculous) gift options. A lot of it hearkens back to a simpler time and the nostalgic view of the sporting lifestyle.
These pint glasses are a simple gift with beautiful and simple representations. Anyone that enjoys cradling a trout they've caught themselves in their wet freezing hand and releasing it slowly back into a mountain stream will get the feels when filling one of these with their favorite brew.
If the pint glasses don't fit your needs there's plenty more to check out at Orvis.com, I recommend this $15,000 six-foot view-blocking Mountain Forest Fireball as a great starting point.
These steel-belted coolers aren't exactly the one you remember your grandpa using on the jon boat, but they're still a fun addition to the cooler collection. They do have a plastic bottom but better insulation than those old school boxes. The metal locking mechanism has the classic feel but it can be a little loose. I bought some 1/4″ adhesive foam to run around the lid channel. It made it lock down tighter and improved the ice-keeping ability. I've seen a lot of folks screw in a bottle opener to the exterior as well.
Don't be fooled by a simple Google search, these things can run the gamut price-wise. My inlaws got me this one for around $60 on Amazon a couple of Christmases ago. The green ones are generally the cheaper option and there is a red and black option for you hardcore Red Raiders out there. I love this little cooler, I keep it clean for a specific national park sticker collection as we make those visits. I'll even be buying a bumper for my Bronco that has a cooler holder just to show it off.
If you like to live life on the ridiculous side, Yeti is coming out with their own version of this little classic. You're not going to find it for $60 though. It's coming out now for the holidays and the price tag is $800, not to worry though it's "worth it" because it's 50% more efficient than the rotomolded Yetis. Just so you know, there are literally cooler-sized refrigerators for travel that cost less than $800, but who am I to judge?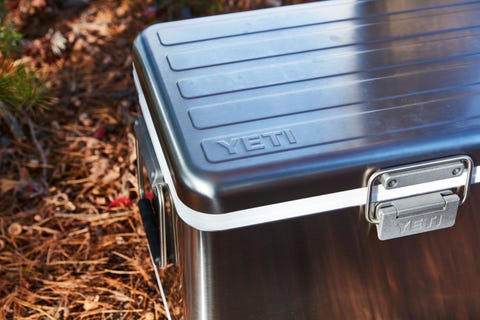 There are few classic vehicles right now that have become hotter on the market, are seen more often on the big and small screen, or that elicit a more powerful nostalgic response than the Ford Bronco. When I mentioned hitting life's triple my 1976 Bronco is part of that trifecta. I bought it to teach me how to work on it (and boy has it ever) and to road trip in. I get to scratch my nostalgia itch while also traveling to destinations to throw some flies or visit some parks or monuments I'm excited about.
But your car enthusiast doesn't have to commit to the real thing to enjoy the classic styling and sweet lines of one of America's most iconic off-road vehicles. There are a bunch of ornament options on Etsy and if you go looking you can still find the 2016 Hallmark version that featured an uncut Bronco with a Christmas tree hanging out of the back.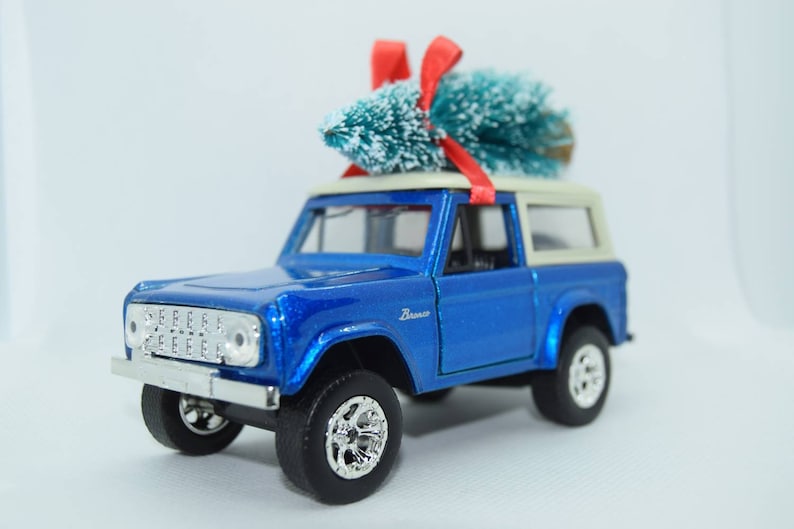 Of course if you want to get wild you can spend all kinds of money on an Early Bronco. Major restorations/renovations like the ICON (Jay Leno has one) is going to run you up to and beyond $200,000. No big deal right? You only live once and it's only money. Yeah – I'd stick with the ornament too.
This is one of my favorite parts of road tripping whether alone or with the fam. There are currently 61 U.S. National Parks, but the National Park Service operates 419 "units" that include 19 varieties like National Monuments, National Historic Sites, National Seashores, etc. So there are a TON of places to stop on your travels for a little history, culture, camping, or recreation. There are a couple of passport options:
The basic passport is just that, basic, simple, cheap, and easy to use. There are expansion packs if you need more space too. I'm a little more OCD than it allows so I have the Collector's Edition.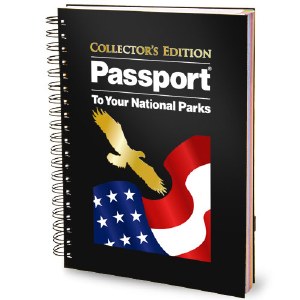 This book has every NPS Unit separated into regions. It has full-color photos, maps, and a specific space for every park cancellation. There are also spaces for the annual NPS Stamp Sets that come out for each park. These are commemorative peel-and-stick photos/descriptions to accompany your park passport stamp. There are also extra blank pages in each region for other cancellation stamps like National Historic Trails, National Forests (US Forest Service), and National Monuments not managed by the NPS (some are managed by the Bureau of Land Management). I love this thing and it helps me map out road trips or look for places to visit when I travel for work. There's also a passport app where you can track your adventures as well.
I will urge you to do one thing, just get out there and enjoy your parks. I'm a big believer that the NPS and National Parks are one of America's best ideas, so go use them, enjoy them, and respect them. Don't bypass the places you haven't heard of either, there are a ton of incredible places that aren't named Yellowstone. In fact, one of the least visited parks isn't far from Lubbock and it's one of the most amazing, Big Bend is a jewel, go enjoy it.
I know I've been including a ridiculous gift to add to the realistic ones, but this time I'll just include another real gift. I'm a big Ken Burns fan and his National Parks documentary is right at the top of my list of his best work. It is currently still available on Amazon Prime Video and has been for a while but the DVD or BluRay is something any National Park enthusiast would love.
I want to close by saying thank you. I've enjoyed my time so far as part of Staking the Plains and I look forward to more good things in the future. I know I'm not as active writing on the site as others are, but I appreciate everyone who has downloaded and supported Dinger Derby as well as read and commented on posts. I truly enjoy doing the podcast and following Tech baseball through the season and I enjoy all of you and your thoughts.
I wish all of you a Merry Christmas and hope this season is full of joy, family, relaxation, and most importantly – at least 7 full watches of National Lampoons Christmas Vacation.