Arlington may be your destination this weekend, and the TTU Alumni Association would like for you to stop by.
Don't miss out on the best pregame party in DFW prior to the Tech-Baylor game! The official pregame party will take place right across the street from AT&T Stadium at Bonefish Grill. The party gets started at 2 p.m. on Nov. 25 and will feature all-you-can-eat BBQ, beer, margaritas, live music, merchandise and more! Tickets are $30 for TTAA and Red Raider Club members, $40 for nonmembers and $15 for those 18 and under.

Purchase your tickets today online! Tickets will also be available at the door.
Now, let's liven up a pretty quiet week in Lubbock with Plains, Trains & Automobiles gifs as we make our last stand in the #waronthanksgiving.
Lubbock Events
Thursday, November 24th
HAPPY THANKSGIVING!!

Friday, November 25th
Texas Tech Football Watch Party
Alamo Drafthouse – $5 food/beverage voucher
Civic Center Theater
The Phantom of the Opera – 7:30pm
Charley B's
Element
The Blue Light
Brandon Adams & The Sad Bastards
The Office
The Kinky Wizards
Saturday, November 26th
United Supermarkets Arena
TTU Men's Basketball v. Idaho State – 2pm
Trans-Siberian Orchestra – 7pm
Civic Center Theater
The Phantom of the Opera – 2pm & 7:30pm
The Office
Electric Circus
The Blue Light
K Phillips
Charley B's
The Local Nobodys
Sunday, November 27th
Civic Center Theater
The Phantom of the Opera – 2pm
Monday, November 28th
Not really much going today, so here's another gif: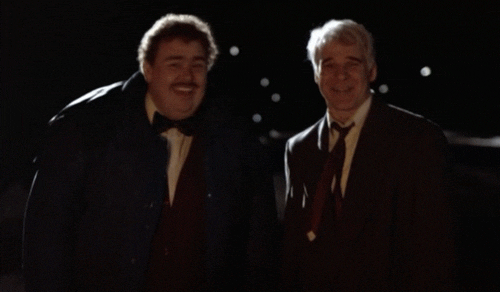 Tuesday, November 29th
United Supermarkets Arena
TTU Women's Basketball v. Prairie View A&M – 6:30pm
The Blue Light
Dave Martinez Songswap
Wednesday, November 30th
United Supermarkets Arena
TTU Men's Basketball v. Incarnate Word – 6:30pm
Cactus Theater
Michael Martin Murphey Cowboy Christmas – 7:30pm
Ongoing/Upcoming Events
November 18th-27th
Lubbock Moonlight Musicals presents The Phantom of the Opera
11/25 – 7:30pm
11/26 – 2pm & 7:30pm
11/27 – 2pm
November 19th-December 23rd
West Texas Polar Express
Times: 4:30, 6:30, & 8:30pm
December 2nd
TTU Carol of Lights
December 3rd
LSO Holiday Chamber
December 3rd & 4th
Discover the Dinosaurs
December 8th-11th
Ballet Lubbock presents The Nutcracker
December 9th
Flatland Cavalry
December 13th
Tommy Emmanuel
December 17th
Roger Creager Piano Bar & Singalong
January 5th
The Harlem Globetrotters 2017 World Tour
February 17th
LSO Presents a Night at the Movies